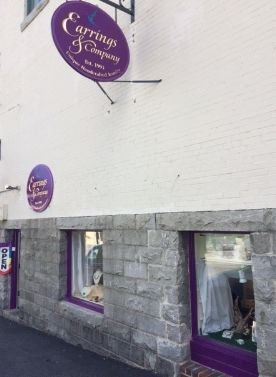 Our Story
Earrings and Company opened in Freeport, Maine in 1993. Years ahead of the Made in the USA movement, it became well known for its ever-changing variety of beautifully unique handcrafted jewelry and accessories. Sourced through national and regional trade shows as well as local art fairs, approximately 75% of the selections are handcrafted in the US and Canada. Preference is given to Maine and New England artisans as well as Fair Trade organizations.
In recent years we have expanded into seasonal fashion jewelry as well as the latest national brands such as Chamilia, Chrysalis and Wind & Fire jewelry.
We marked our twentieth year in 2013 with a renewed commitment to providing a fun place to shop and discover jewelry you can't find anywhere else.
We hope to see you soon in Freeport!